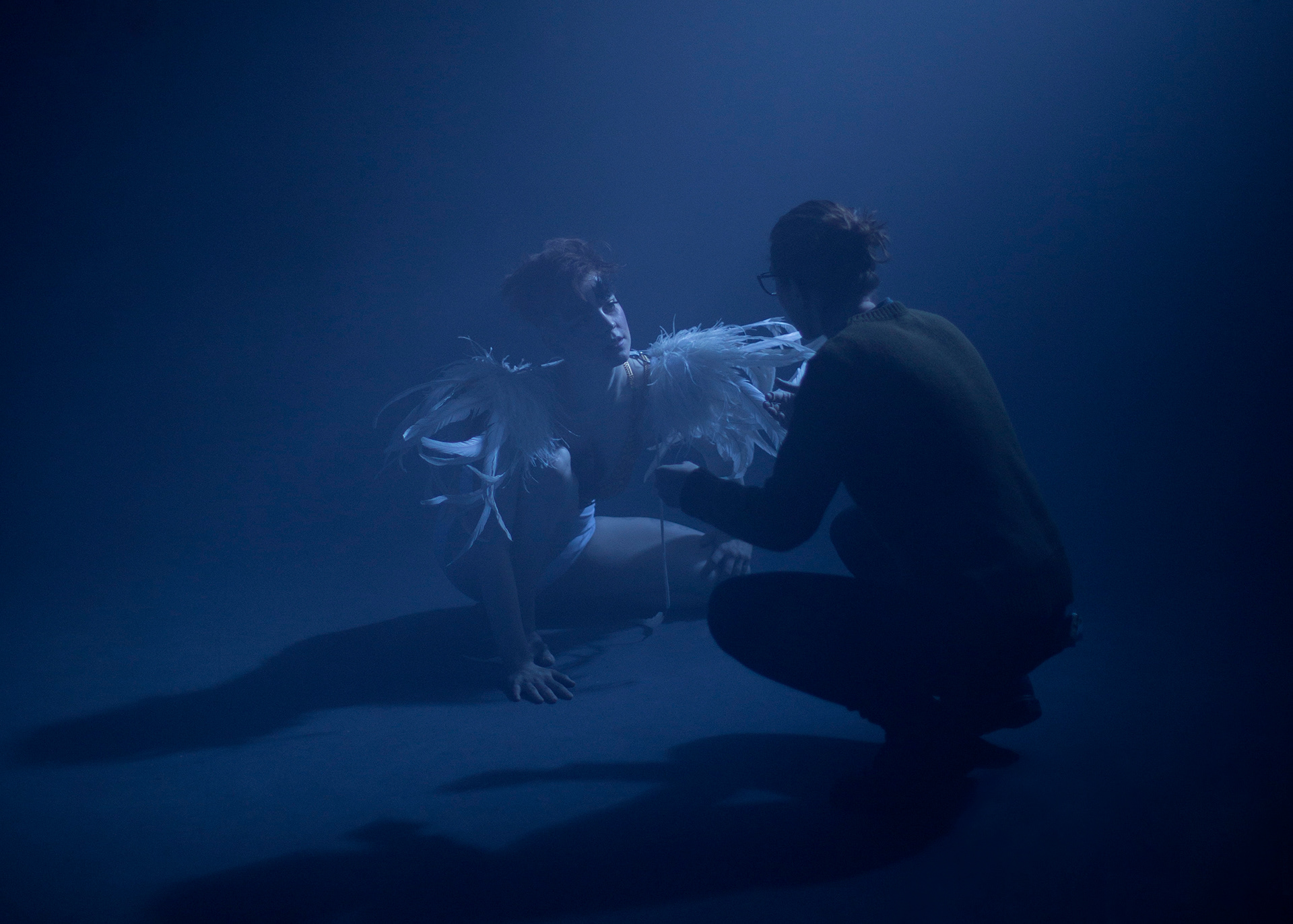 Georden on set directing dancer Mary-Carmen Webb.
Georden West is a media artist whose work explores historic authenticity, ecstacy, and reimagines historical characters in the context of modernity. Her fashion work explores fashion as an inherently queer medium of gender expression.
She graduated with honors from Hollins University in 2015 and was the recipient of the Annie Terrill Bushnell and the Nicole Kohn Film Awards. During her time at Hollins, she was a Batten Scholar, holding a Certificate in Advanced Leadership Studies.
Her work has been exhibited at the Eleanor D. Wilson Museum, Olin Hall Galleries, and Greenpoint Gallery and screened at the Charlotte Women's Showcase, Pink Season Film Festival, and Bright Lights Film Series. Her fashion media has been published nationally and internationally; Georden will be in London spring 2018 continuing her fashion photography education at SHOWStudio.
Georden is currently a fellow at Emerson College and divides her time between Boston and New York City.